Type A Sintered Wire Mesh
Summary
The product is a standard combination of 5-layer sintered wire mesh which has the widest application. Five different layers of stainless steel wire mesh are combined as per corresponding structure, and then sintered together in the vacuum sintered equipment, compressed and calendered, forming a porous sintered material.
M
aterial
The standard material are SS304, SS304L, SS316, SS316L. Special Alloy Steel :Hastelloy C-276, Monel 400, Inconel600, SS904, SS904L, Duplex steel 2205 are acceptable based on customer's requirement.
Size
The standard size are 500×1000mm, 600×1200mm, 1000×1000mm, 1200×1200mm, 1200×1500mm, and special size in range can be finished as requirement
Type A Sintered Wire Mesh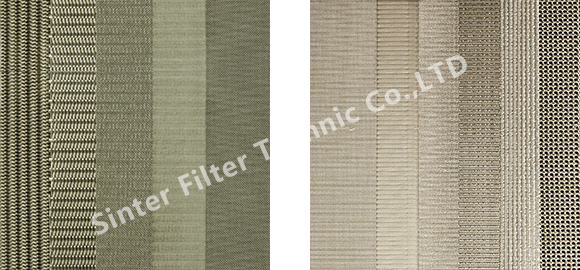 The Structural Drawing of Type A Sintered Wire Mesh


Type A Sintered Wire Mesh Cross Section Structure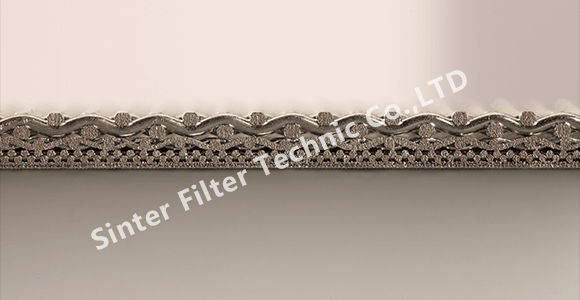 Characterictics
1.
Wide range of filter rating
It has the steady filter rating from the 1micron to 100micron.
2. Steady filter rating
Due to the two protective layers, the mesh of the filter layer is not easy to deform.
3. High mechanical strength
Owing to the support of fourth and fifth layers, it has higher resistance to pressure and mechanical strength.
4. Easy to wash
It is very easy to wash, especially to reverse wash, by virtue of adopting the surface layer filtration material
5. Heat resistance
It can resist the heat up to the
480°
C.
6. Corrosion resistance
It has the property of anti-corrosion as a result of adopting the material of SUS316L.
7. Tractability
It suits for many kinds of machining, such as cutting, bending, punching, stretching, welding and so on.
Material
The standard materials are SUS304(AISI304),SUS316(AISI316),SUS316L(AISI316L).
Special Alloy Steel Hastelloy ,Monel ,Inconel are acceptable base on customer's requirement .
Dimension
The standard dimensions are 500x1000mm,600x1200mm and
1000x1000mm,1200x1200mm,1200mm
x
1500mm, and other dimensions in between are also available.
Curve of Air Flow rate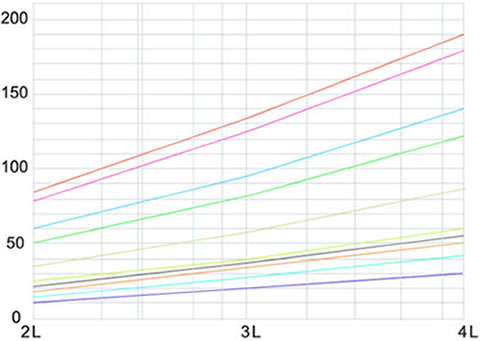 Application of Type A Sintered Wire Mesh
1.
Cylindrical Filter Element
It is widely applied in the filtration of liquid and gas. And it is applied in many industries, such as petrifaction, polyester, pharmacy, food and beverage and water treatment.
Moreover, the minimum diameter we can process can be up to 10mm and the filter rating can be up to 1micron.
In addition, as to the connection type and specification, we can produce it to the customer's request.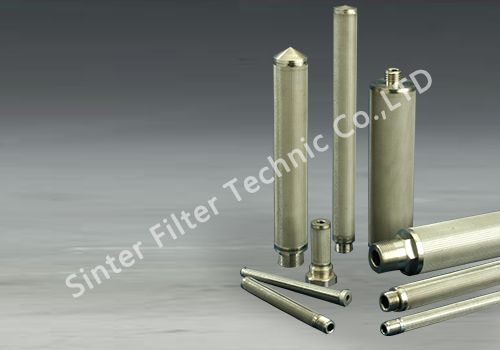 2.
Filter Disc
It is mainly applied in drying and filtration in the pharmacy industry. The minimum diameter we can process can be up to 3000mm.And we can process it in split and integral type.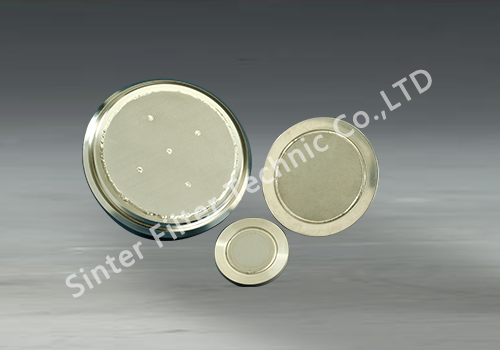 3.
Catcher
It is mainly applied in pharmacy industry. It is used to intercept the powder particle in the dry gas and reduce the loss of the powder and air pollution.
In addition, because of the structure of the double tubes, it can increase the filter area in maximum.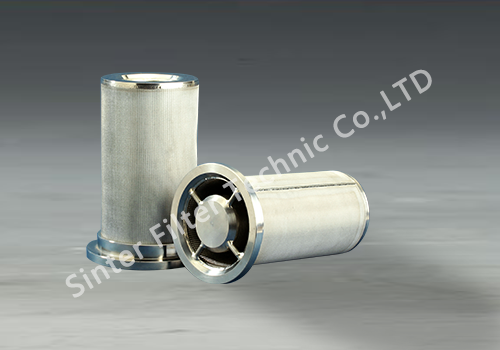 4.
Conical Filter Element
It is mainly applied in chemical, pharmacy, and beverage industries. Due to the cone-shape, it can make the media get the better diversion, separation and filtration.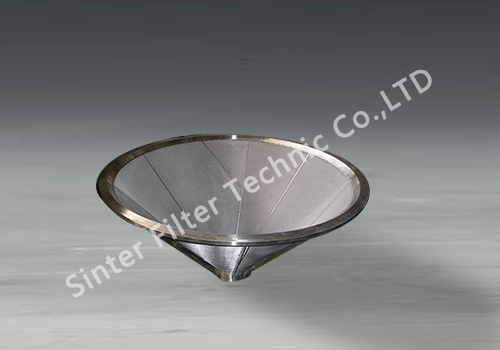 5. Centrifugal Clarifier
In order to make the media get effective filtration and separation, we process the sintered wire mesh into the rotary dynamic filter. And this filter is widely applied in chemical, pharmacy and food industries.